Delivering Liquid Solutions
Heritage Systems, Inc. is a water and environmental services company providing client solutions for the management, conservation, conveyance, and use of water. 
Our people are wastewater and drinking water operators, technicians, custom fabricators, conservationists, and environmental stewards. Our knowledge, commitment, and passion for excellence complement the technical products and services we bring to the wine community and other selected industries. View our certifications.
Our mission is to provide our clients unparalleled quality and unsurpassed services through our people, our vision, and our business activities. The foundation of our products and services is built on verifiable technical principals and best environmental practices.
COMPETING INTERESTS FOR WATER
Water resources in many regions of the United States are under siege. Water is no longer the abundant resource it once was and is now at the center of controversy and tensions between urban, manufacturing, and agricultural users. All of us bear responsibility in finding a way to share the limited and fluctuating supplies.
It's about sustainability. It's the ability to provide a sustainable ecosystem for current and future generations.
SOLUTIONS FOR THE WINE COMMUNITY AND OTHER INDUSTRIES
We get it. Since 1998, Heritage Systems has led the way in water management services by introducing technologies like Lancer 5% and Filmaway HD cleaning and sanitizing products, which leave no environmental footprint.
Image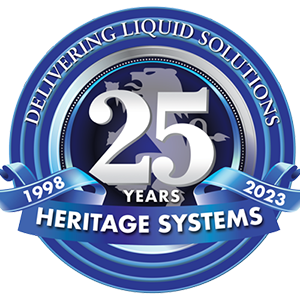 We understand the importance of managing potable water resources. As a state-licensed potable water treatment and distribution operator, Heritage Systems helps wineries and other selected industries stay in compliance with state regulations and ensure a safe and consistent supply of water for their employees and visitors. We offer a full line of operations, management, sampling, and reporting services.
We raised the bar for wastewater pond management by introducing our PondSentry® environmental control service. Check out our video. And along with CloudHSI, our proprietary service providing 24/7 online monitoring and data collection, we've been able to achieve exceptional results for our clients: better performing ponds, reduced environmental impact, and lower electrical use and cost. 
Our operations services capabilities provide highly skilled and trained professionals for turnkey management of industrial wastewater processes, including those of wineries, food-processing companies, and industrial manufacturers.
Because conserving water for current and future generations is not an option. It's a priority.